!!ATTENTION!!
This item is unsuitable for the Black & Jet Black iPhone 7/7+.
The material of back cover skin is
PVC
, it might get shrunk (around 1 mm) due to some factors.
Basically, the shrunk tolerance won't be an issue for the camera and other openings, it doesn't affect the application as well, however, before you purchase this product, please be sure the shrunk tolerance is acceptable for you.
Please be noted the shrunk tolerance is not including in our refund, return and exchange policy.
You may have more information through below video.
How to Apply Transparent Back & Side Cover Skin for iPhone 6/6+
After you apply, you can use hair dryer to make back cover skin softer and sticker, especially if you stick it lopsided then you must use hair dryer or its edge would be sharp.
5:50 - Apply straight line back & side cover skin on grey phone
9:40 - Use hair dryer to heat back & side cover skin
13:30 - Apply cross line back & side cover skin on gold phone
16:40 - Apply matte back & side cover skin on silver phone
18:30 - Three kinds of back & side color skins on three phones
Contents
1. Hairline/Transparent Series Back & Side Sticker * 1
2. DIY Toolkets (Anti-slip Mat * 1, Dry/Wet Wipe * 1, Dust Removal Sticker * 2, Squeegee Card * 1)
Photos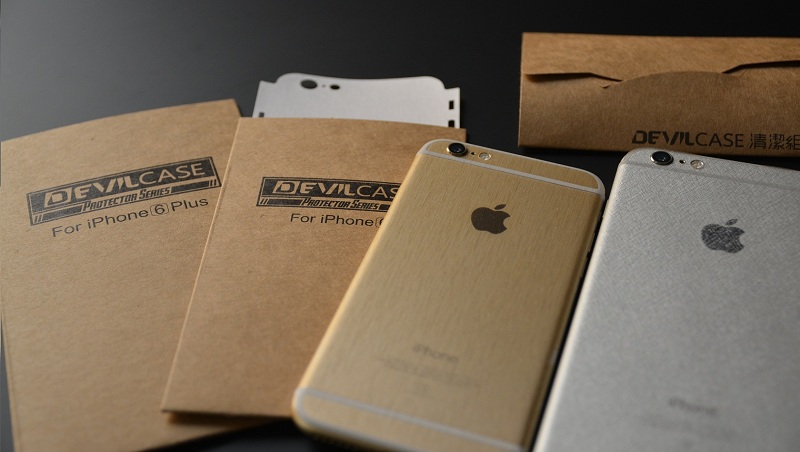 This product suits you if you don't use any kinds of bumper case, it adds more friction when you grab your phone, it just feels good to hold it in hand.
If you use our bumper case, we would suggest you use this kind of back cover skin that doen't cover the side of phone in case you will have problem on using buttoms.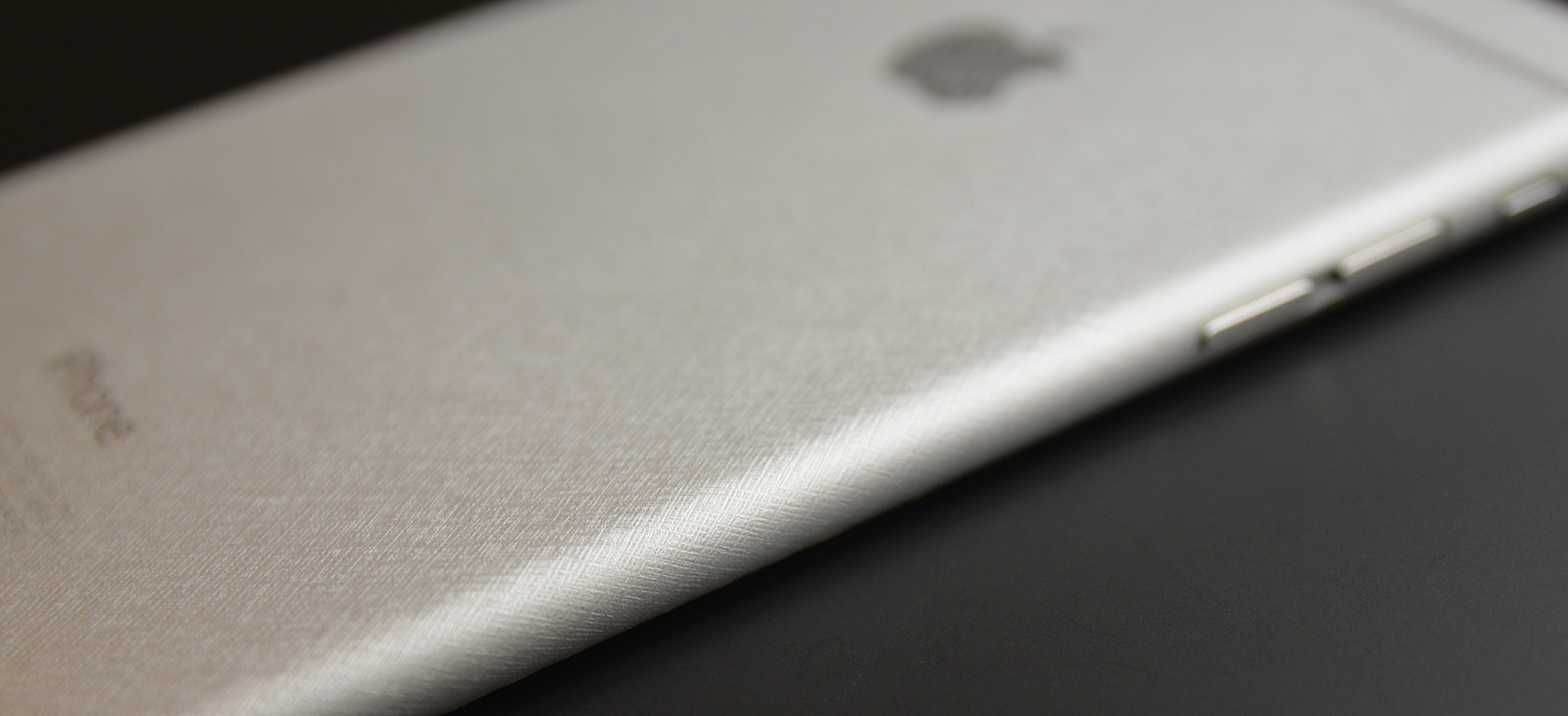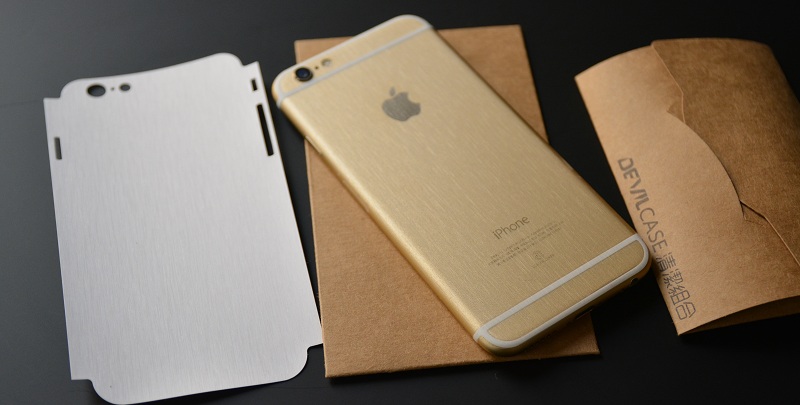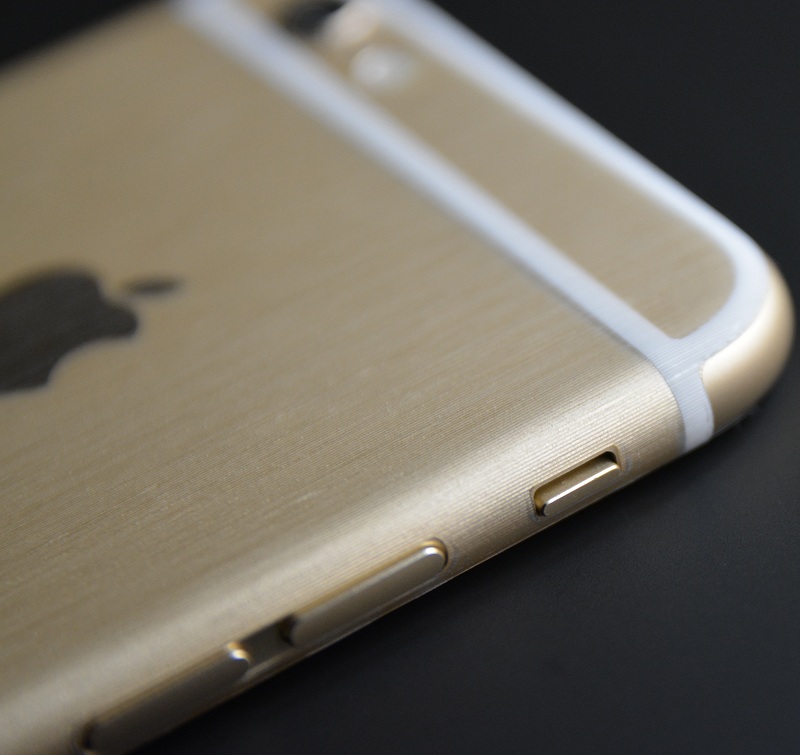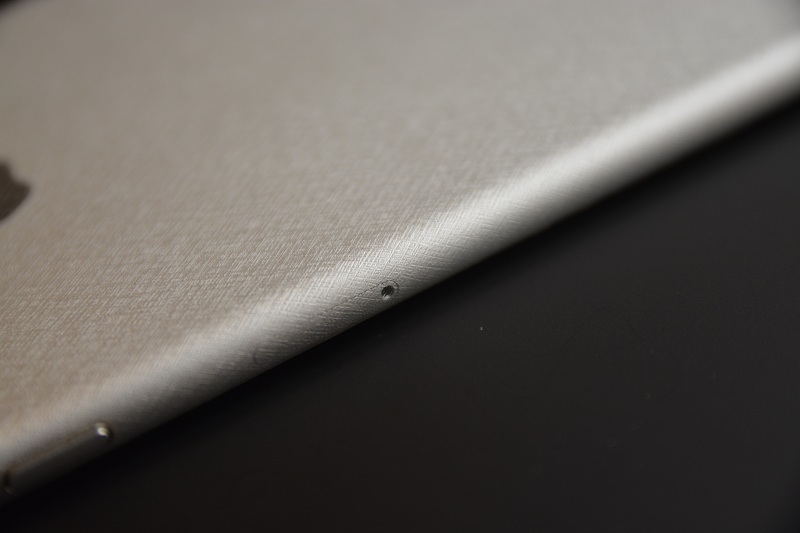 We don't hollow the sim card part in case dusts fall inside, if you used to insert sim card a lot, it may not be your best choice.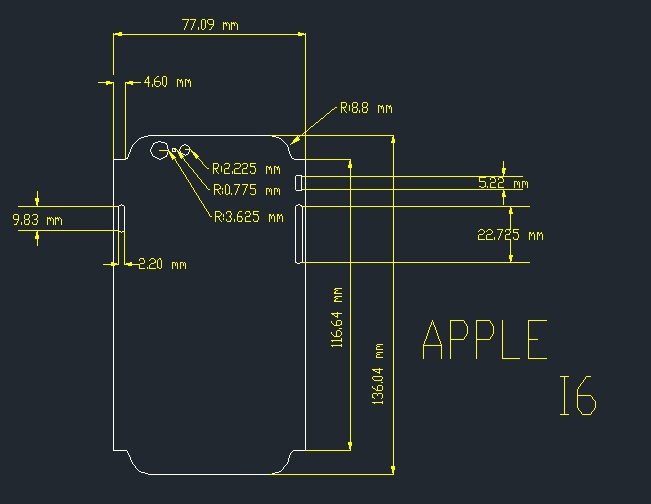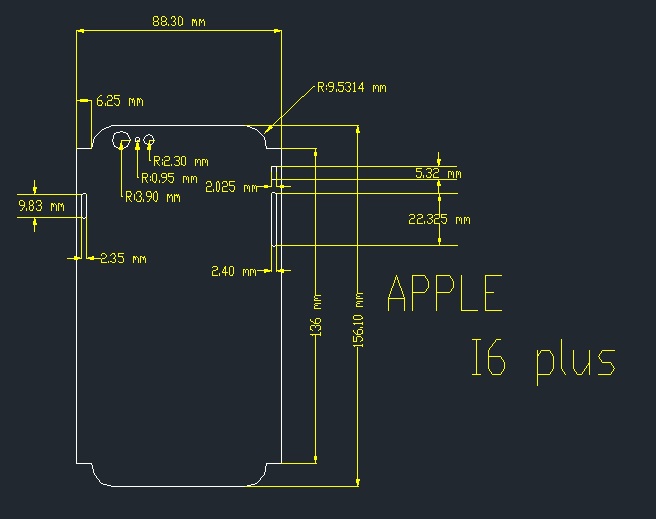 Application

1. Put the phone on anti-slip pad.
2. Use Alcohol pad to wipe the back of phone gently and use DRY cleaning pad to dry all the fluids.
3. Use dust cleaning sticker to dust the back of phone.
4. Peel the back cover skin off till the bottom of holes for lens and flash light, don't peel it too much.
5. Bend the based layer backwards and press to settle it.
6. Try to match back cover skin with phone, aim those holes then make sure that it's straight and unleaning.
7. Press the upper part to settle it if you are sure about the position.
8. Use the card and the side with cloth to smooth from top to the end at once.
9. Press the edge of back cover skin to settle it better, you can even use hair dryer to heat it.
10. Done.
Delivery
We pack item with hard paper box, you don't have to worry about item damaged during delivering.
Return & Exchange
If you need to return or exchange our product, please make sure that the item you have is unused and brand new.
Q : Will the Customs charge me for the package?
A : The shipping fee does not include the Customs tax. We don't ask customers to pay for the tax before shipping.
In the past we got some complaints about the Customs charging the customers a big amount for the Customs tax in Europe and Israel.
If you need us to declare certain value or package category (documents/ gift/ sample/ Merchandise/ others) you want, please mark on your order or e-mail us before shipping. Please don't mark on the PayPal bill. However, if the package missing unfortunately, EMS will only compensate you the value we declared.
If you refuse to pay for the Customs tax and then the package is returned, we would only refund the value of items without delivery fee after we receive them. Express Mail Service wouldn't refund the delivery fee back to you or us as well.
If you need the invoice for the Customs, please mark on your order (not on PayPal bill). We will send it with the package .